5 Aspects Of Your Car That Require Regular Tune Ups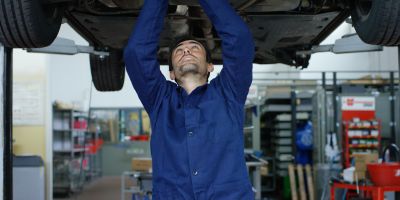 Just like you and going to the doctor, cars needs regular tune ups from time to time to make sure that everything is functioning like it should. If you only take your car into the shop when something goes wrong, it's already too late, and most times, the damage has been done. Routine maintenance every so often can go a long way in helping to prevent a lot of would-be issues from ever becoming a problem, saving you a great deal of money and headache along the way. Most professional mechanics suggest that you have your car professionally tuned up at least once every 2 years, or even 30,000 miles, and for many new cars, regular maintenance might actually be covered under a service warranty or the like. If you are still on the fence about whether regular tune ups are really something your car needs, we invite you to take the time to peruse through this short list that our team of professionals that our team of professionals have taken the time to draw up to highlight just what it is that's included in, and benefits from these regular tune ups for your car.
Fluids
The various fluids in your car are absolutely vital to its continued performance and function. During the course of your tune up, our team of professional New Jersey mechanics will go through and check the levels and condition of your antifreeze, power steering, brake, and transmission fluids in your car, and make sure that all of your fluid levels are where they need to be and top them off if it is needed.
Oil & Oil Filter
While these are two things that will be taken care of next time you take your car to get the oil changed, it is also a service most technicians can offer during the course of a tune up as well, letting you effectively kill two birds with one stone.
Battery
While most newer car batteries are designed to last for ten years or more with little maintenance, it is still a good idea to have your battery inspected as part of your tune up service. It is important to make sure that your battery is still in good working condition, and to remove any batter acid that might have built up over time around the hardware securing your battery in place.
Belts & Hoses
During the course of your regular tune up, our mechanics will also inspect all of your vehicle's belts and hoses to make sure everything is secured tightly in place and everything is still in good condition. During your tune up, our mechanics will ensure that everything is properly tightened in place, and replace any belts or hoses that look like that have become too worn or damage recently.
If you are looking for an auto repair company in the Fort Lee area, give us a call today at 201-292-1091 or complete our